A Longtime Educator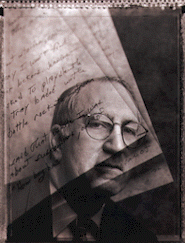 Before turning to website development, I served over 30 years as an educator. Nineteen of those was as a middle school principal, ten in Wyoming, and nine in the Radnor Township School District in Philadelphia, PA's western suburbs.
Principal's Diary
Over a two-year period in Radnor, I kept a daily diary of the challenges, successes, and frustrations of being a principal in a suburban middle school. (1993 – 1995)
Although the full diary is no longer available online, the Philadelphia Inquirer in 1998 for its Inquirer Magazine ran a feature story on The Diary, using several daily excerpts.
The Inquirer Magazine's feature is available using the link below:
Two Samples from my Principal's Diary
April 29 (Year 1)
Bright sunshine and warm temperatures — what an ideal spring day! In the office, things aren't quite as bright. A seventh-grade girl ran away, only her second day back from psychological treatment. Spanish teacher's wallet stolen during class. Two fifth graders in serious slugfest during recess. Keys to nurse's office missing, right off her key ring. Rumor of possible marijuana sale during lunch. Initial investigation suggests this could be more than a rumor. Sixth grader slugs and kicks an eighth grader. Same sixth grader won't say a word, won't sit in the office, no one answers either home or work phone number. If this is the spring sap beginning, I'd rather return to winter.
May 14 (Year 2)
Nervous kids, looking more like young adults, stream into the eighth-grade dance. They step from their parents' cars, hoping to be seen but not be seen, their parents wanting a good-bye kiss, but understanding why it doesn't happen. We watch, laugh with them, these students we've known since fifth grade. They grow up. We grow old. They move on. We remain.
At five minutes to 10, Whitney Houston sings "That's What Friends Are For" and our kids dance, first as couples, then as one intertwined mass. In the dim flashing strobe light, we watch with a strong mixture of emotions difficult to define. Parents may not understand our feelings, most school board members can't, lawmakers who make the rules surely won't. But in these brief, certain moments, we know why we are educators.